El reciclaje de PET se está proyectando como parte fundamental en el cuidado del medio ambiente, con esto, se está convirtiendo en una de las mayores oportunidades de negocios para toda la industria plástico.
Máquina de reciclaje de PET
Parte 1: trituración, lavado, secado línea (acero inoxidable)

Nº
Producción
Cantidad
Unidades
Potencia(kw)
1
Transportador de cinta
1
Conjunto
1.5
2
Removedor de etiqueta
1
Conjunto
18.5+5.5
3
Cinturón de control (Belt cofor checking)
1
Conjunto
2.2
4
Transportador de cinta
1
Conjunto
1.5
5
SWP800 trituradora
1
Conjunto
30
6
Tornillo transportador de alimentación
1
Conjunto
3
7
ST500 lavadora de vapor
1
Conjunto
7.5
8
Tornillo transportador de alimentación
1
Conjunto
3
9
360 lavadora horizontal
1
Conjunto
7.5
10
400 arandela simple de tornillo flotante
2
Conjunto
3×2
11
Desagüe máquina
1
Conjunto
7.5
12
Calentador cuadro
1
Conjunto
24
13
Ventilador máquina
1
Conjunto
7.5
14
Tubo sistema de transporte
1
Conjunto
15
Tolva de almacenamiento
1
Conjunto
16
Caja eléctrica
1
Conjunto
Potencia total: 117.7kw
Parámetros técnicos principales
1 – Transportador de cinta
2 – Longitud de transporte: 5000mm
3 – Potencia de motor: 1.5kw
4 – Ancho de la cinta: 600 mm
4 – Gama de ajuste de Velocidad: 0-3m / s
5 – Material de la correa: correa de PVC
6 – Capacidad de transporte: 0-1000kg / h
7 – Tamaño: 5000 × 850 × 3500mm (L × W × H)
8 – Peso: 550kg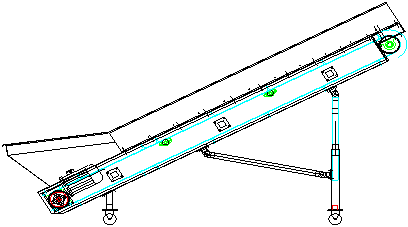 2. Label remover
1.motor power: 18.5kw+5.5kw(water pump)
2.rotary speed: ≥450rpm
3.label removing percentage: ≧95%
4.use water manner: recycling water
5. capacity: 600kg/h
6.raw material: carbon steel
7:size:5000×1800 ×3400mm(L×W×H)
8 weight: 3000kg
Label mover can get rid of labels, caps of bottles.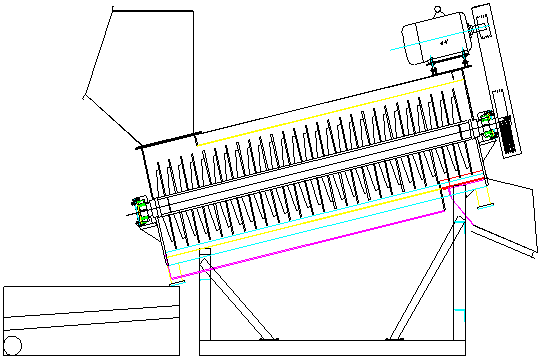 3. Belt for checking and separating bottles
1.effective transportation length: 8000mm
2.motor power: 2.2kw
3.belt width: 800mm
4.transportation capacity: 0-1000kg/h
5.raw material of belt: PVC belt
6.size:8300× 900 ×1000mm(L×W×H)
7.weight: 1000kg

4. Belt conveyor
1.effective transportation length: 4500mm
2.motor power: 1.5kw
3.belt width: 600mm
4.adjusting speed range: 0-3m/s
5.raw material of belt: PVC belt
6.transportation capacity: 0-1000kg/h
7.size:4600×750×3000mm(L×W×H)
8.weight: 550kg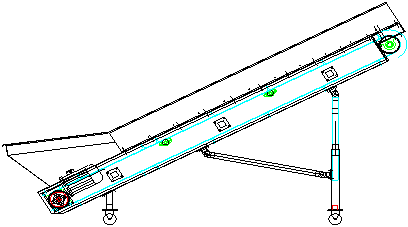 5. SWP800 crusher
1.motor power: 30kw
2.forced feeding motor: 1.5kw
2.capacity: 600kg/h
3.fixed blade: 4pieces
4.rotary blade: 6pieces
5.rotary diameter of blade axle:400mm
6. length of blade axle:800mm
7.mesh diameter:10mm or 16mmor 18mm (free choosing)
8.blade material: W18
9.crushing method: crushing with water
10.size:2000× 1800× 2800mm (L×W×H)
11.weight: 1800kg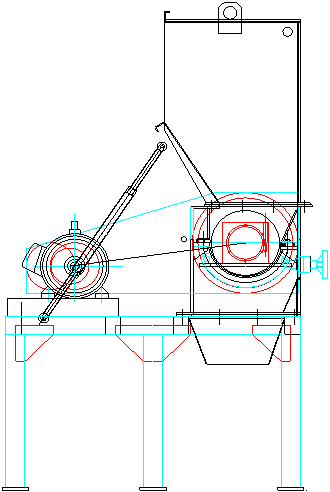 6. Screw feeding system
1.effective length: 5000mm
2.screw diameter: 300mm
3.motor power: 3kw
4.capacity:0-1000kg/h
5.size: 5000×550× 3500mm(L×W×H)
6.weight: 800kg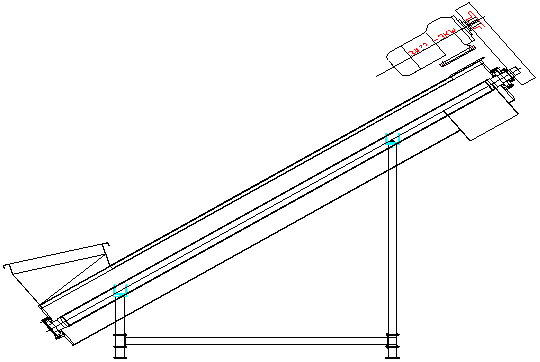 7. ST500 steam washer
1.cylinder diameter: 1800mm
2.motor power of whisking: 7.5kw
3.capacity: 500kg/h-600kg/h
4.heating manner: steam
5.size:2000× 1800×2000mm(L×W×H)
6.weight: 2000kg

8. Screw feeding system
1.effective length: 5000mm
2. screw diameter: 300mm
3.motor power: 3kw
4.capacity: 0-1000kg
5.size: 5000×500× 3300mm(L×W×H)
6.weight: 950kg

9. 360 horizontal washer
1.effective length: 3600mm
2.motor power: 7.5kw
3.screw rotary speed: 450rpm
4.size: 4100×1200× 2200mm(L×W×H)
5.weight: 950kg

10. 400 single screw floating washer (two set)
1.effective length: 4500mm
2.screw diameter: 400mm
3.screw quantity: 1
4.screw rotary speed: 25rpm
5.motor power: 3kw
6.size: 5200×1100×1700mm(L×W×H)
7.weight: 1500kg

11. Dewatering machine
1.motor power: 7.5kw
2.capacity: 600kg/h
3.motor around speed: 1000r/min
4getting rid of water of flakes: >97%
5.draining on the bottom
6.size:1500×1500× 1600mm(L×W×H)
7.weight: 600kg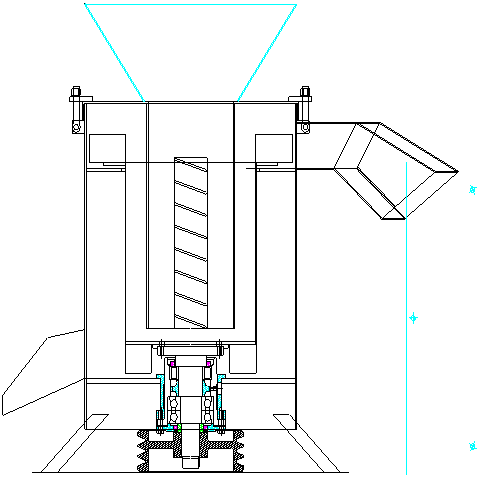 12. Heater box
1.heater power: 24kw
2.finished flakes water content: <1%
Heating box products heat.
13. Blower machine
1.blower machine motor power : 7.5kw
Blower brings hot air and PET flakes to pipe.
14. Pipe transport system
1.diameter of pipe: 159mm
2.length of pipe: 18m
stainless steel
15. Storage hopper
1.diameter of storage: 800mm
2.height: 3000mm
3.cubage: 1.5 m3
stainless steel
16. Electric component
1.Electric elements:DELIXI
2.frequency controller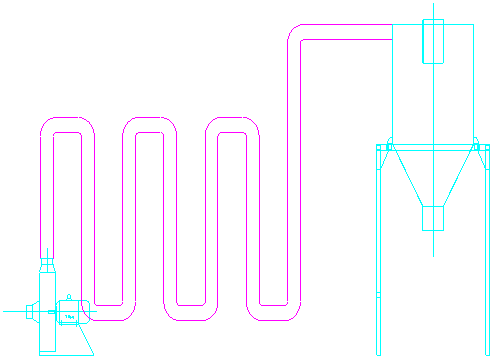 Remark:
Electric system
Main control part of the adoption is brand-name configuration.
As well as the motor overload protection device.
The whole line uses water 2000-3000kg/h.
The whole line needs a 20-foot container and a 40-foot container.
Part 2:
Machine colour: Supplier's standard colour (any other requirements different from our standard will be met, with a price surcharge).
Payments terms: by divided payments of 30% T/T down payment and irrevocable 70% T/T at sight before delivery
Warranty: 12 months
Warranty: One year warranty from date of shipment and sellers responsible for replacing parts free caused by quality problems but easily wear& tear parts are exceptional, and the extra cost (courier fee or deliver charges etc.) caused by replacing is for buyers account Electric parts for 12 months, sellers payable service are all life long available for the product sold.
3.Packing: plastic film
Period of validity of the price above: 45 days since the offer date.
6.Spar parts: one set W18 blades,mesh of crusher, a set tool.
7.Power consumption about 87.8KW/H.
Others
The seller will dispatch two engineers from the seller to the buyer's factory for installation and commissioning and training, the buyer should be responsible for the room and board and the two-way air tickets and visa fee ,and the allowance of 45 USD per day for each person.
Installation / commissioning / acceptance / training
The assembly and interfacing of the plant's components on site in accordance with the scope of our quotation.
Establishing the supply of the services from positions to be defined in the installation drawing to the consumer components
Inter-wiring of plant components supplied by Alianzachina
Programming a production program for one of the customer's products.
Acceptance criteria are:
Completeness of order and equipment supplied, as well as fulfilment of the :
Mechanical and electrical functions.
Contractually agreed performance data.
Commissioning / Acceptance
We will send special one or two persons for two weeks for each one or two production line(s) to complete the commissioning and training.
During this period, any replacement parts that may have to be obtained will be supplied free of charge.
Notification that the plant is ready for Acceptance will be given by Alianzachina. The Acceptance should be carried out immediately. Acceptance should cover a maximum of one production day (single shift).
Production run before the plant has been accepted
If the plant is run in production before the acceptance. It will be assumed to accepted by the customer, warranty and payment will implemented automatically.
Training
Included in this quotation is a 7-day-basic training curse in single shift on site for maintenance personnel and operators. During this training curse the acceptance will be made.
The mechanical assembly of the plant's components at the installation site according to the scope of the quotation.
Prerequisite for the installation is the punctual on site furnishing of the following equipment/conditions:
Telephone
Telefax
Toilets/washing facilities
Lockable storage space for plant components and installation material, as well as changing rooms for the personnel .
Sufficient lighting plus services / media-connections
Free access to the site
It must be possible to carry out all activities on site directly, without hindrance or additional effort. This means, for instance, that the site is safeguarded against any possibly existing area at risk from fire.
Should it prove impossible to provide the above mentioned equipment / prerequisites on site at all or only partially, we request to be informed in good time so that we have a chance of organising the items still missing. The arising expenditure will be invoiced at cost.
The customer has to supply skilled workers (mechanical fitters as well as electricians) in a sufficient number.
GENERAL NOTES
The quality of the concrete floor where the plant is to be installed must be to a standard of B25, with a minimum hole drilling depth of 200 mm. As a rule, special foundations are not required.
Any possibly existing plant or equipment that could obstruct access to the site must be removed.
The customer supplies the raw materials and makes available all auxiliary mediums required for running the plant as required.
EXCLUSIONS FROM THIS PRICE
All items and services, which are not expressly written in this quotation do not belong to the scope of Alianzachina's supply.
These concern, for instance: 包括:
Earthmoving, bricklaying and concreting
Buildings, foundations, possible required pits and staging (with stairs) for placing machines, control cabinets and extraction fans.
Fire precautions.
Ventilation on air conditioning of the production shop and the storage tanks.
Plant lighting.
All supply and return lines to the boundaries of the Alianzachina supplied equipment, such as power connections, exhaust air suctions of the extraction plant from the pressure side of the fan onwards, dry air for the Alianzachina air drier, and water for cooling purposes.
Hydraulic oil, lubricants, auxiliary and raw materials, such as raw materials, water supplying, eletric power supplying, ect .
Insurance of the supplied equipment against damage of any kind during the assembly and commissioning period. In as far as these damages were not caused by supported evidence of Alianzachina's fault.

Lifting tackle, stacker trucks, and auxiliary personnel for assembly and commissioning, erection material.